@CLOBBERCALM COCKTAIL LAUNCH @PICTURE_HOUSE_SOCIAL
Good Evening.
Well the hangover has slowly disappeared now, I'll explain why the hangover ... So, Sheffield Culture Guide Our Fave Places @ourfaveplaces have worked with local bar @picturehousesocial to create what we think is the best cocktail menu ever! But we may be biased. Anyway below is OFP's write up on the whole colab and @clobbercalm cocktail.
Enjoy... we did ;) 
PICTURE HOUSE SOCIAL X OUR FAVE PLACES 
Took from OFP see here for original 
The seed of this year's cocktail menu was one idea: could we create a menu that doubled as a city guide? It felt natural to team up with OFP, a go-to spot for interesting things going on in the city we love.
We picked 16 businesses, creators and makers – a varied list that we hope is representative of the people pushing the city forward. It's by no means exhaustive; if we were to document all the great things happening in Sheffield our menu would have hundreds of cocktails on it! Our head bartender Will Anderson set about taking each businesses' favourite flavours to create a bespoke drink, making for what we hope is a lovely balanced menu – no mean feat when influences cited included Soreen and Hobnobs! As always, wonderful photography and design is by our dream team of India Hobson and Nick Deakin.
We hope you enjoy sampling our 2018 cocktail menu, raising a glass to independent businesses you know and discovering new ones you don't. Cheers!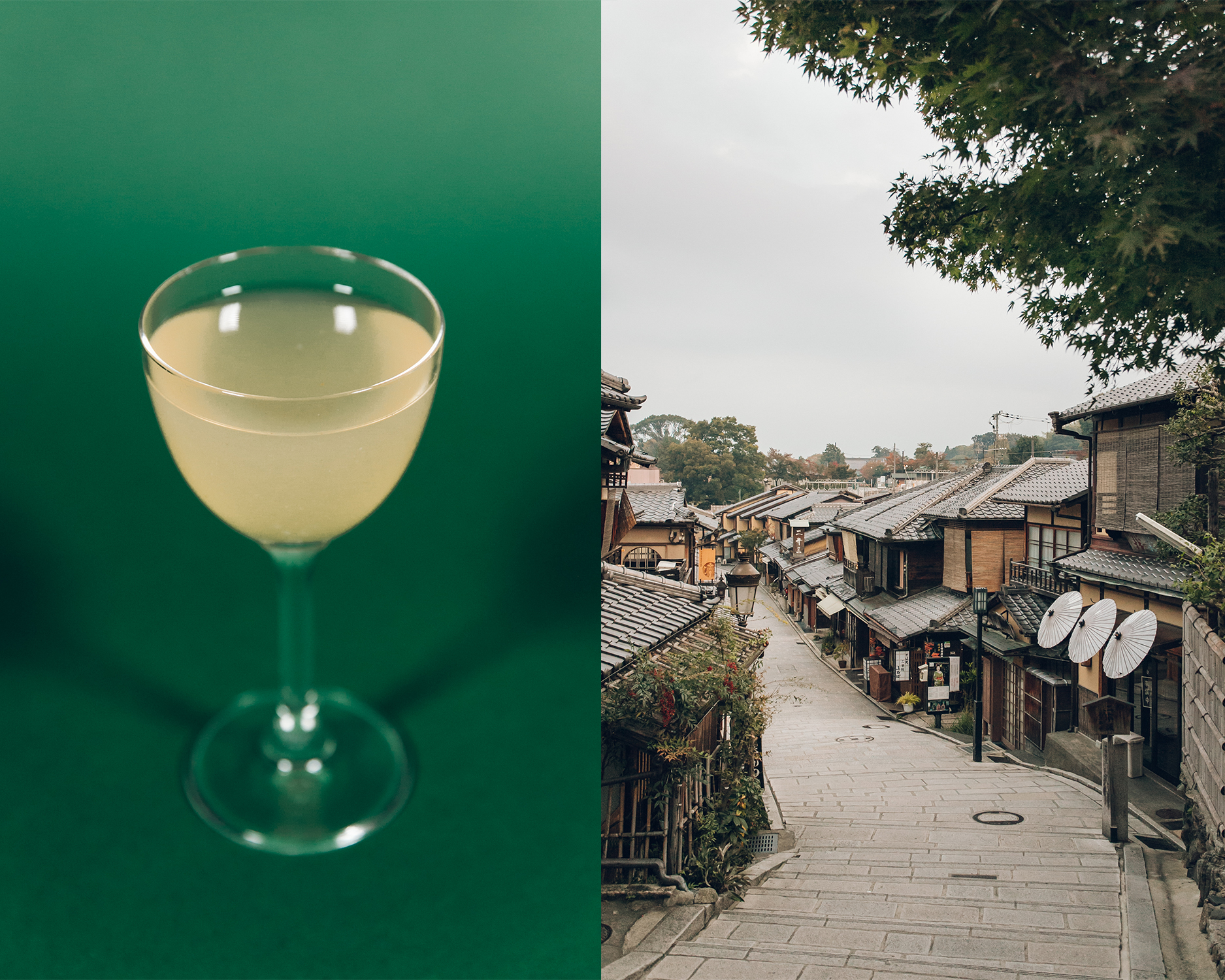 Haarkon
A passion for spaces, combining a love of architecture, design and horticulture, inspired the creation of Haarkon, a beautiful photography, lifestyle and travel blog founded by our friends (and frequent collaborators) India and Magnus.
Haarkon's favourite flavours: Ecclefechen arts, coconuts, sticky toffee pudding, custard and cream, custard buns
The cocktail: Talisker Storm whisky, Koko Kanu coconut rum, house-made date syrup – £8
Lucky Fox
Lucky Fox's Brooklyn inspired diners serve up their unmistakable passion for fried chicken and beer. Founder Richard Ledger scoured New York for over a month for the best restaurants and bars, then brought the best bits back to the Steel City.
Lucky Fox's favourite flavours: maple, pecan pie and root beer
The cocktail: Bulleit Bourbon, maple syrup, root beer, lemon juice, and ice cream! – £8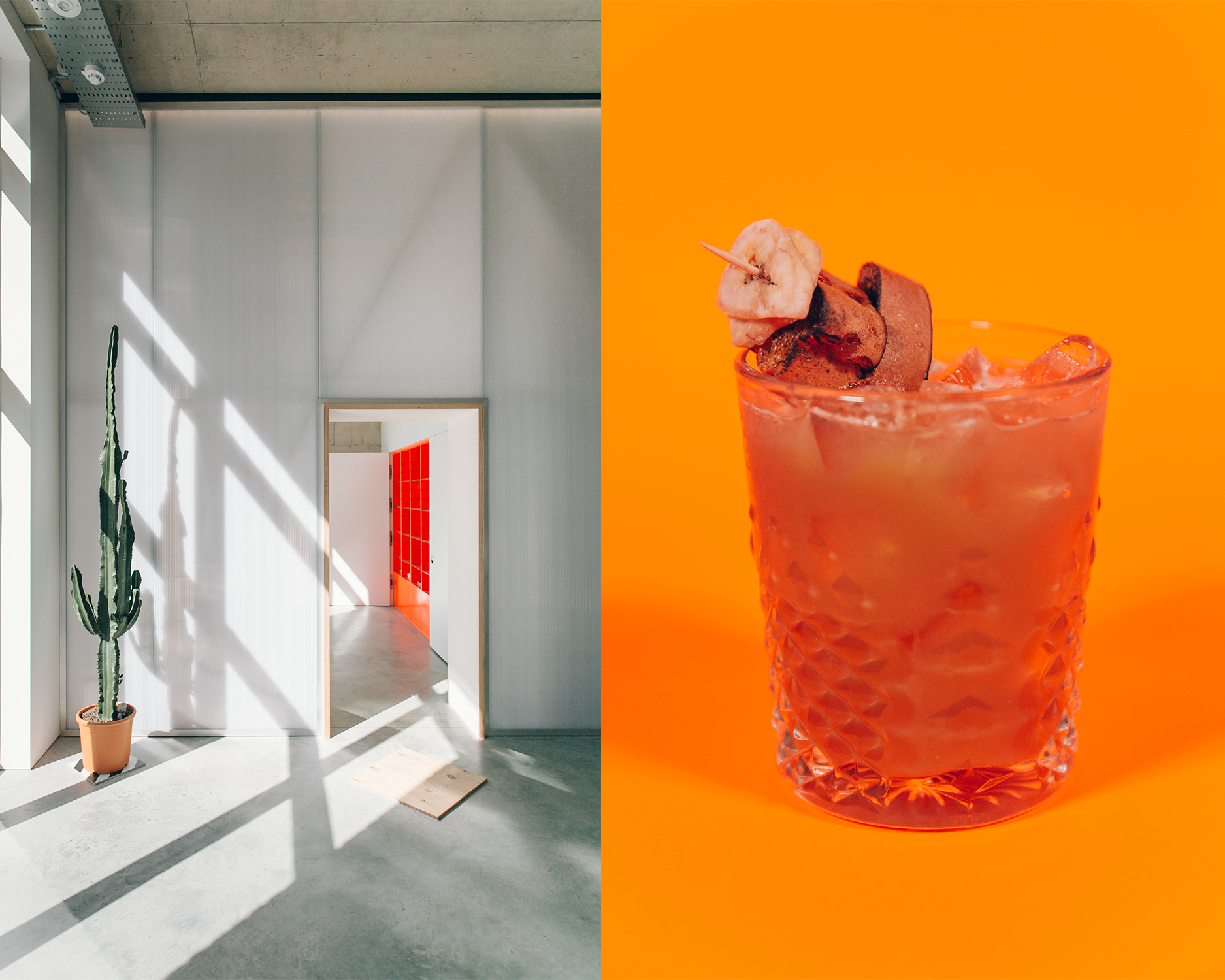 Peter & Paul 
Peter & Paul
(& Kat & Lee & Dan & Tom & Dan & Ellie) are idea makers – a design communications studio whose lifeblood is branding. Building a team, working with creatives, directing the process and maintaining a vision is the name of the game.
Peter & Paul's favourite flavours: fig rolls, ginger biscuits, Soreen
The cocktail: El Dorado 5yr rum, PX sherry, pimento dram, orgeat and lime with a Soreen garnish – £7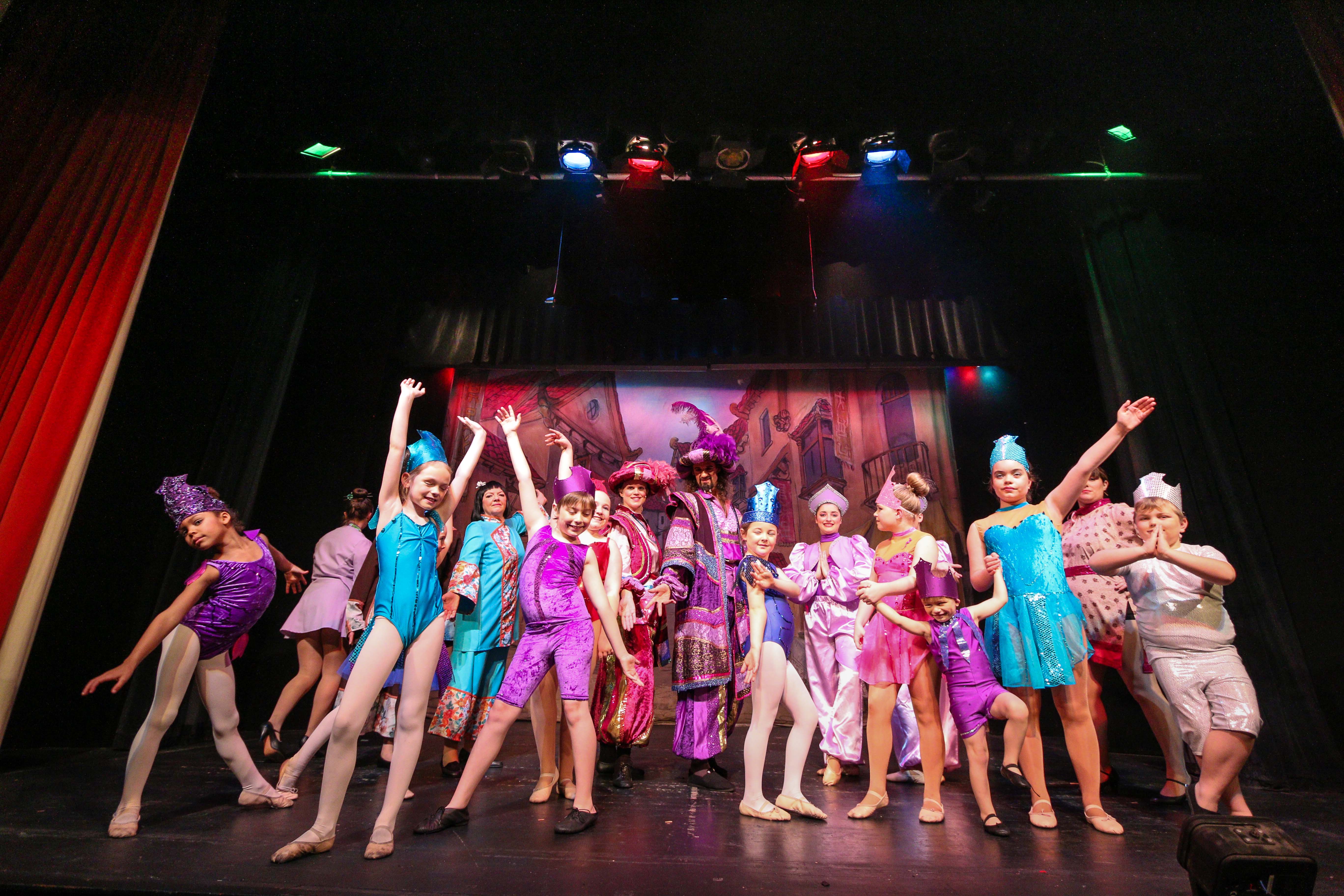 Founded in 2016, CAST is an independent expert team of jewellery designers and makers. Their bespoke events combine the most interesting spaces and cuisines with the unique opportunity to create your own one-of-a-kind piece of jewellery.
CAST's favourite flavours: Cranberry, lemongrass, Aperol
The cocktail: Tanqueray gin, Aperol, lemongrass cordial, cranberry and prosecco – £7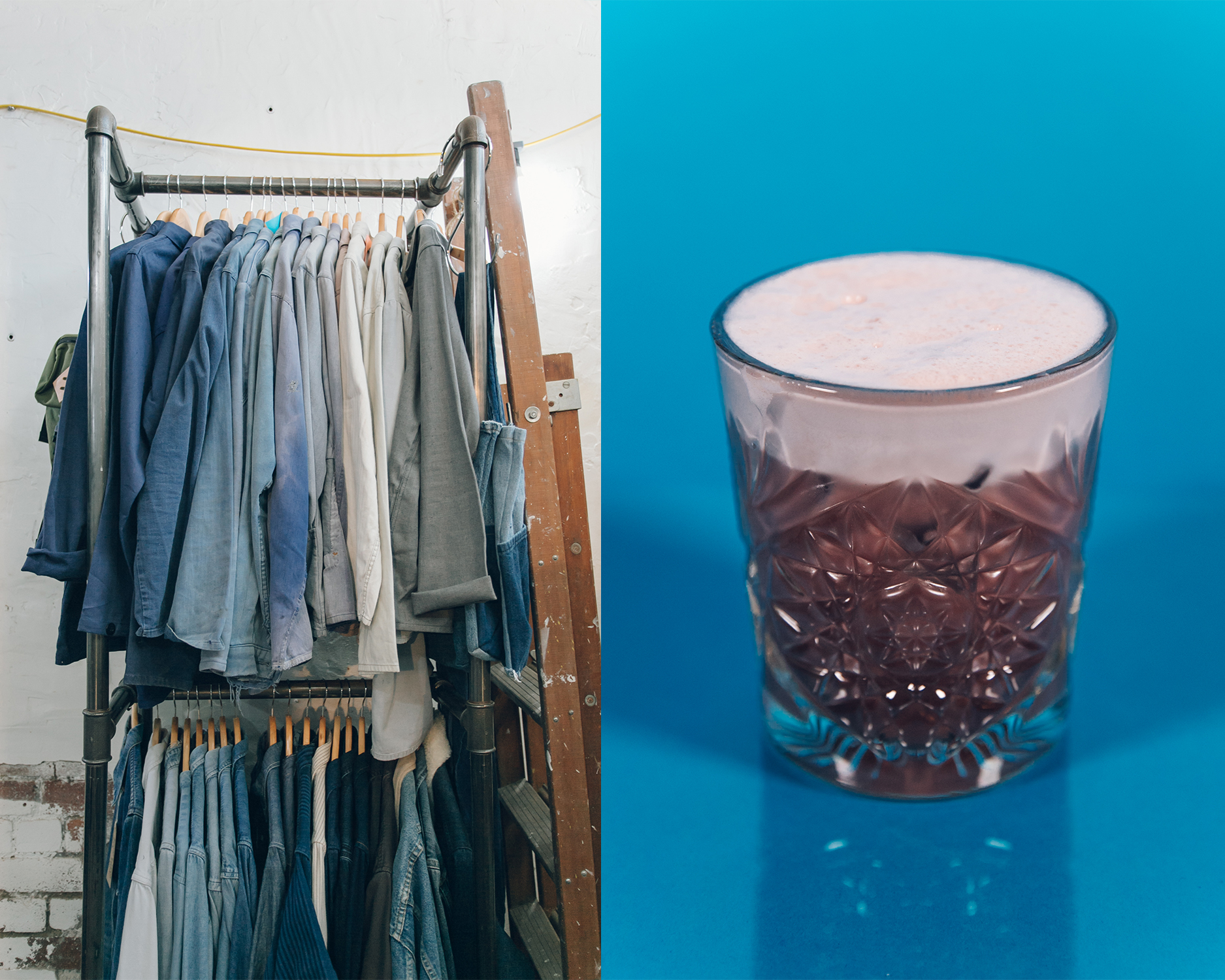 Clobber Calm Supply Co.
Clobber Calm Supply Co. have sourced the best denim from around the world and put it all in one place. Classic USA made denim from the likes of Tellason sits alongside Japanese denim heavyweights Iron Heart. Their new store in Kelham Island is an absolute delight.
Clobber Calm's favourite flavours: bourbon, red wine
The cocktail: Bulleit Bourbon, red wine reduction, egg white, lemon and Angostura bitters – £7.50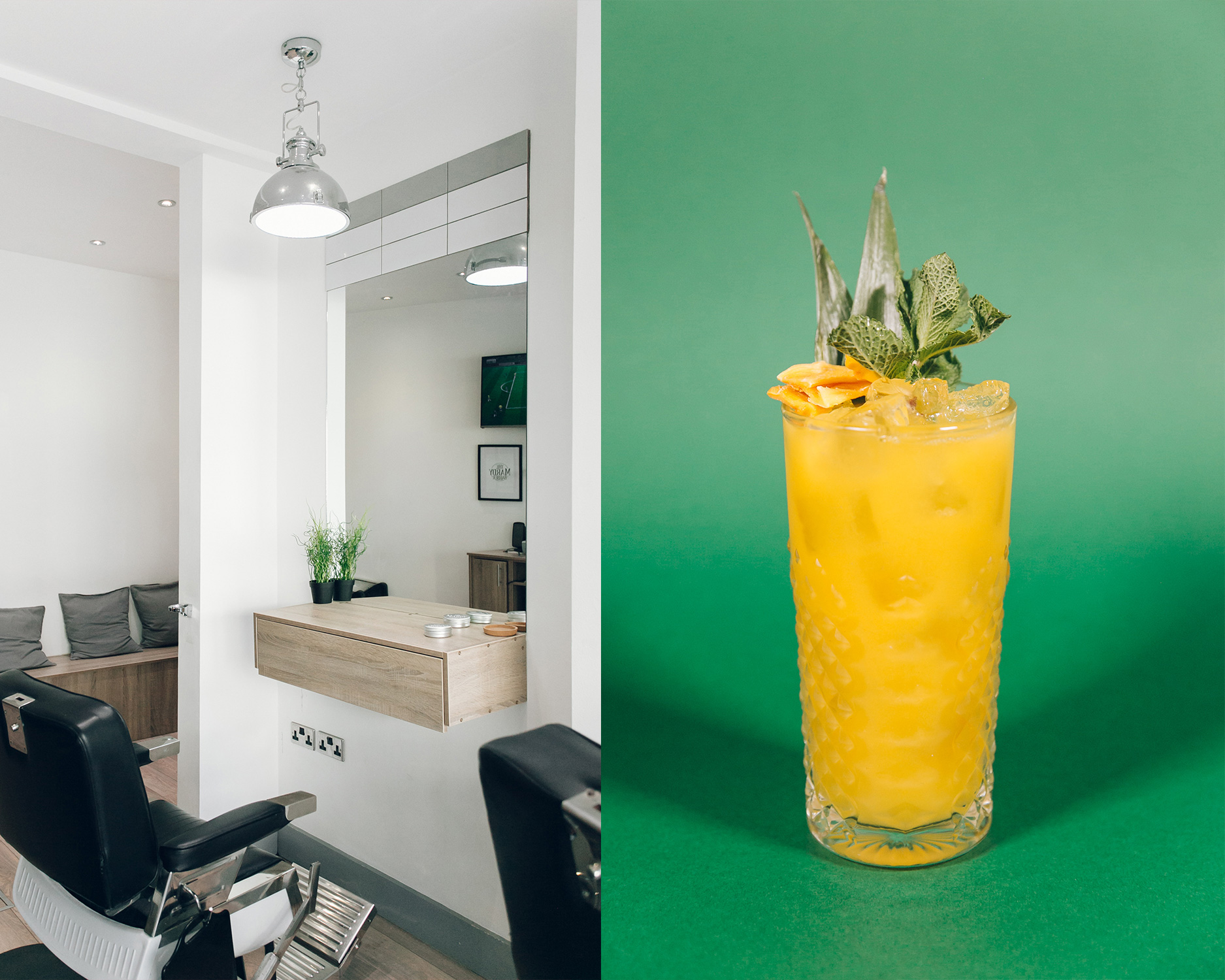 The Mardy Barber is a new contemporary barbershop located in Broomhill. A lovely minimal space where you can sit and play FIFA while you await your trim – there's a reason so many of our staff get their haircut every other week!
Mardy Barber's favourite flavours: Mango, ginger, big and fruity
The cocktail: El Dorado 5yr rum, Marachino liqueur, mango puree, pinepple, lime and ginger beer – £7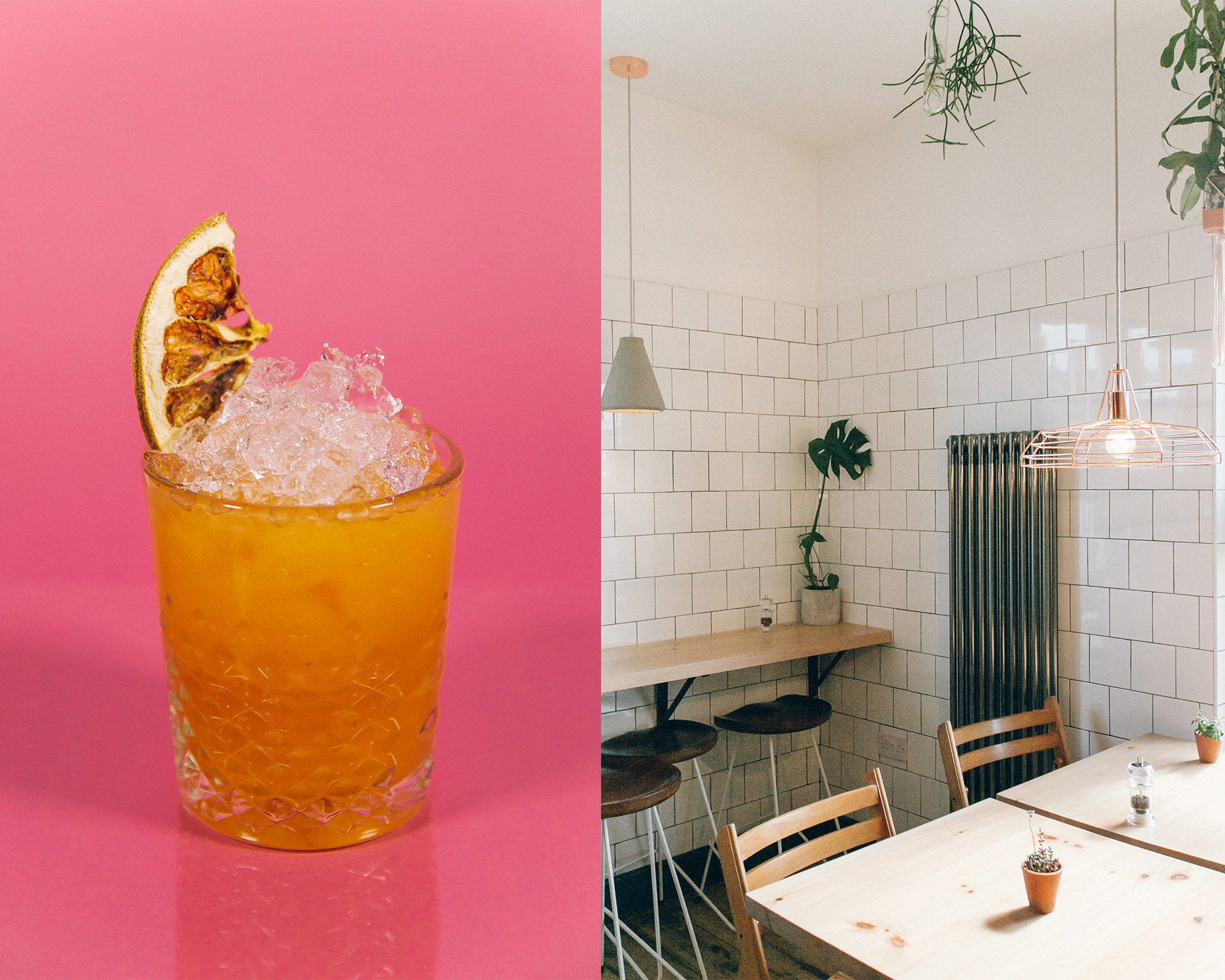 Mesters' Social
In the upstairs part of Forge Bakehouse is Mesters' Social, which opened in December 2017. It's kind of the grown-up sibling to the bakery downstairs – wonderfully fresh and vibrant food in a great space with a cocktail or two thrown in for good measure. A really special addition to Abbeydale Road.
Mesters' Social favourite flavours: Harissa, tequila, spice
The cocktail: Tapatio blanco tequila, Solerno, blood orange, harissa and lime – £8.50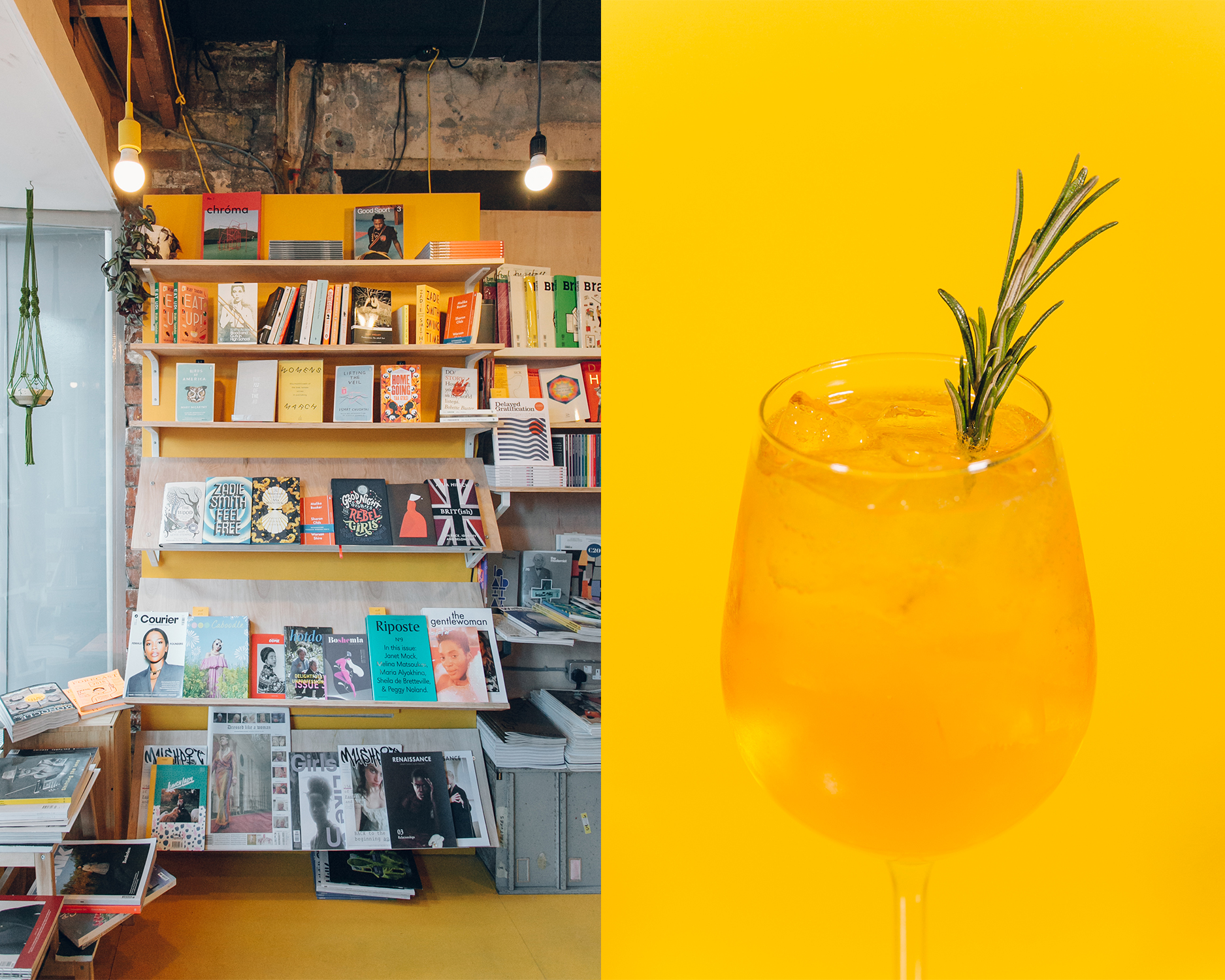 A periodicals shop, studio and project space located between the Peace Gardens and The Moor, La Biblioteka stocks magazines and books that span fashion, literature, travel, architecture, food, art, and other printed matter. It's an absolute treasure trove of beautiful things to read and gawp at.
La Biblioteka's favourite flavours: pastries, saffron, cinnamon
The cocktail: saffron infused Tanquaray gin, Clement creole shrubb, cinnamon, Prosecco and soda – £7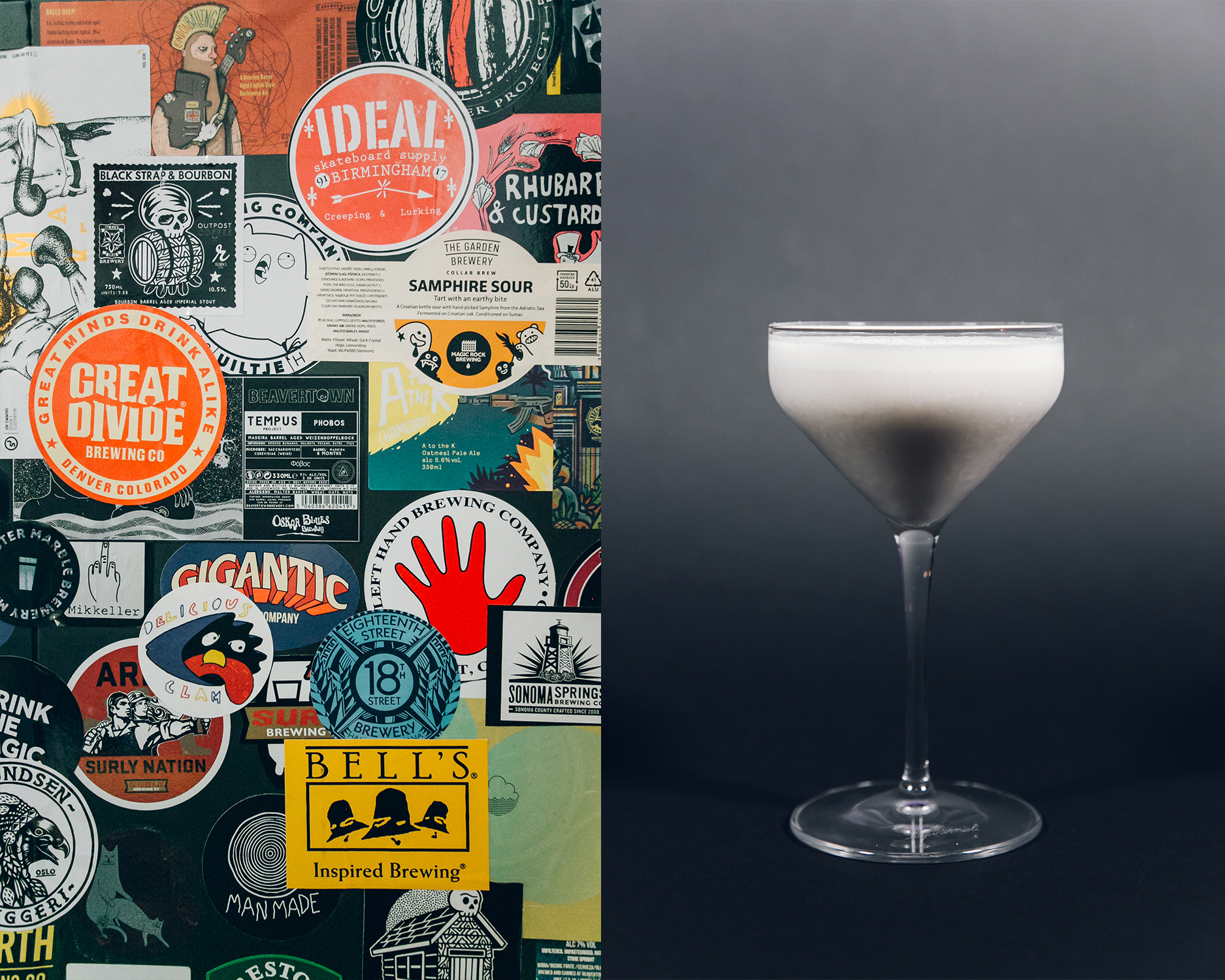 Hop Hideout
Hop hideout is an award-winning beer shop and tasting room boasting over 350 bottles and five taps. A friendly neighbourhood spot with soul, run by our pals Jules and Will. Actually one of the original reasons we opened on Abbeydale Road in the first place.
Hop Hideout's favourite flavours, mezcal, smoke, tonka bean
The cocktail: Illegal Mezcal, Mr Black's coffee liqueur, crème de cacao, tonka bean bitters, cream, milk and nutmeg – £8.50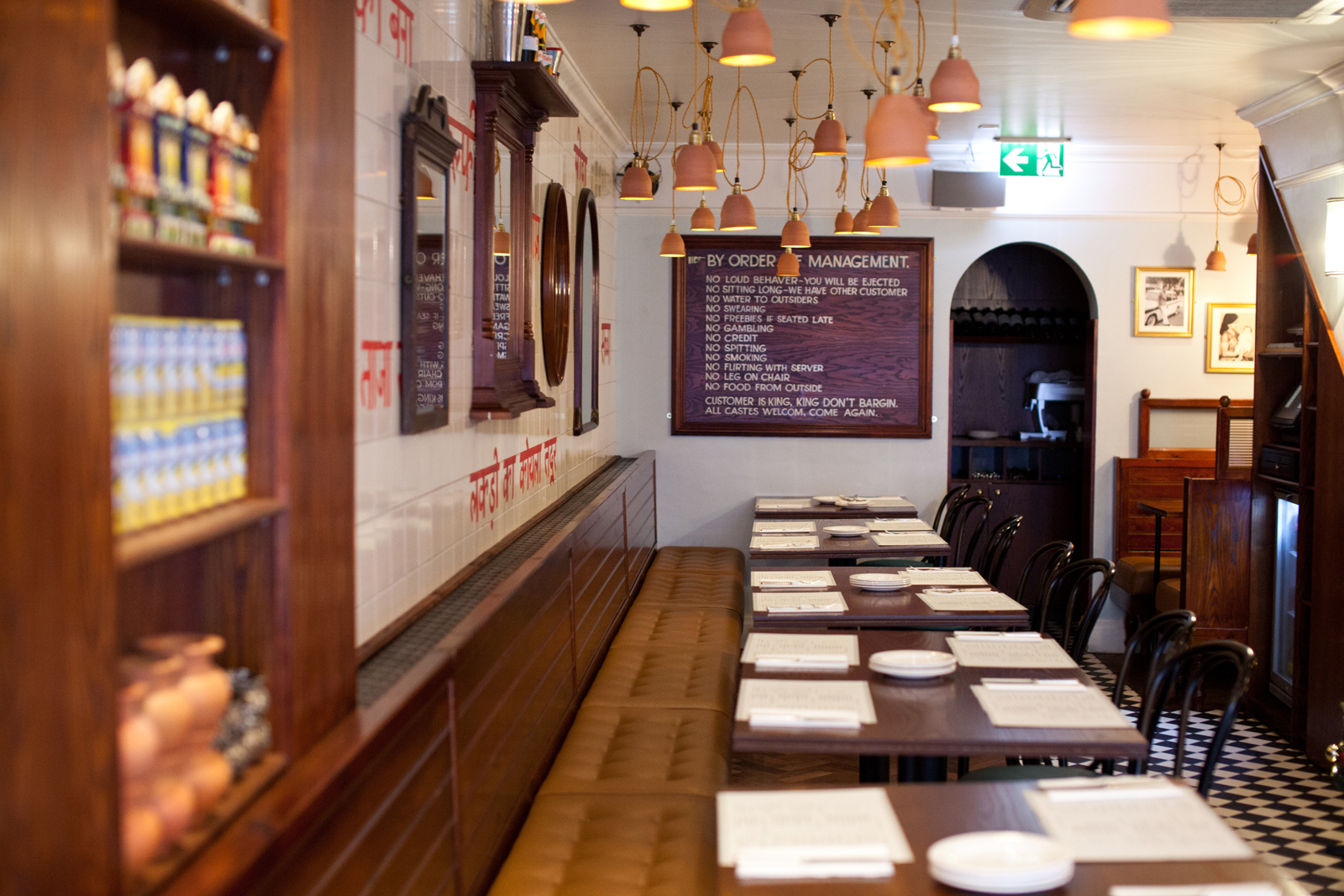 Inspired by India, made in Sheffield, Ashoka has been serving indian food of distinction since 1967. Small but perfectly formed and thanks to owner Rahul a place that is constantly evolving and proving why curry is our true national dish.
Ashoka's favourite flavours: Tellicherry black pepper
The cocktail: Tellicherry black pepper infused Ciroc vodka, velvet falurnum, creole bitters and natural yoghurt – £7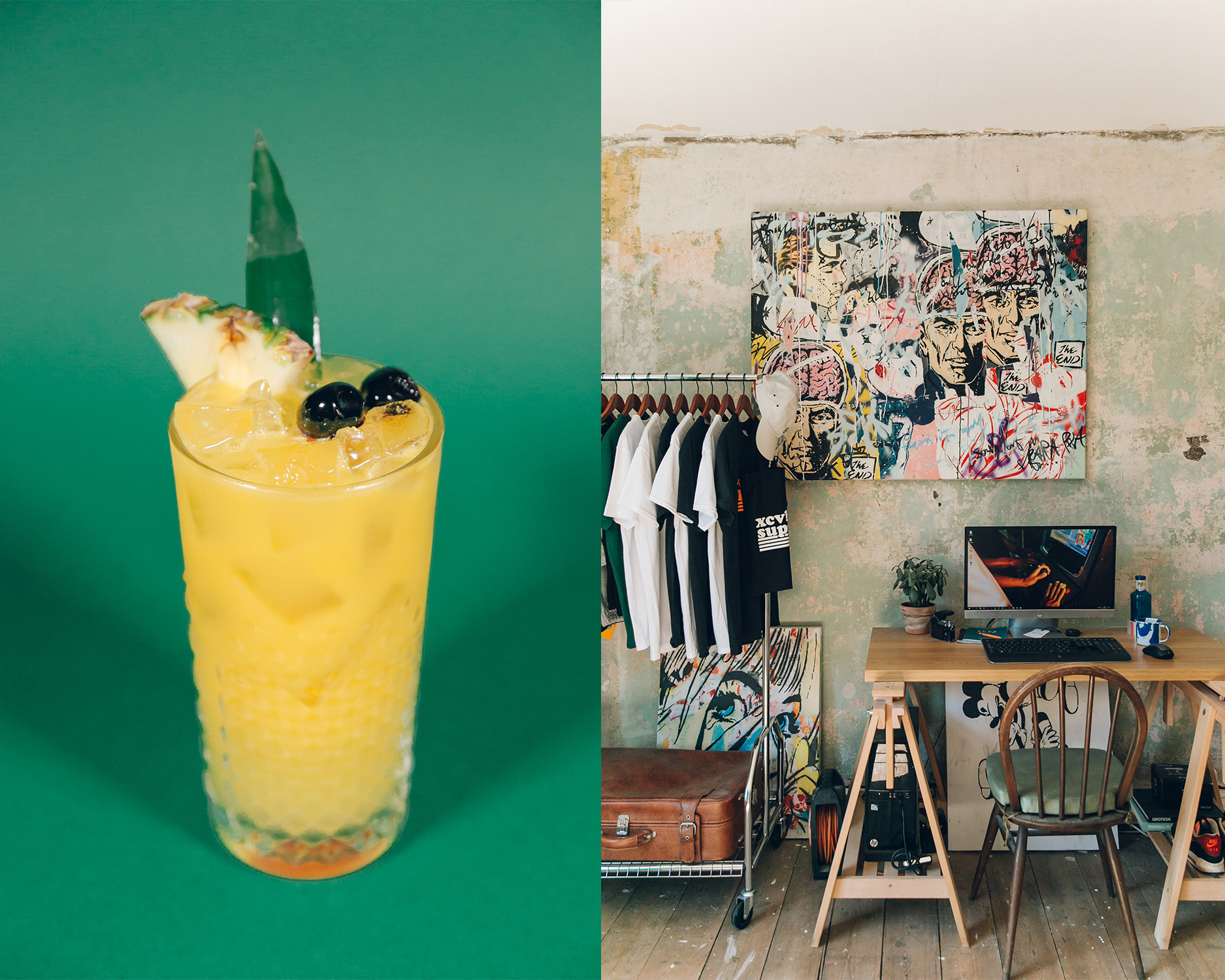 XCVB
XCVB is an independent streetwear clothing brand that sells original t-shirts, hats, coach jackets, sunglasses and much much more. Tommy and Jay are longtime customers and friends and it's been a pleasure seeing their brand go from strength to strength.
XCVB's favourite flavours: Rum, Tiki and tropical fruit
The cocktail: El Dorado 3yr rum, fresh red chilli, mango puree, mandarine liqueur, Ting and lime – £7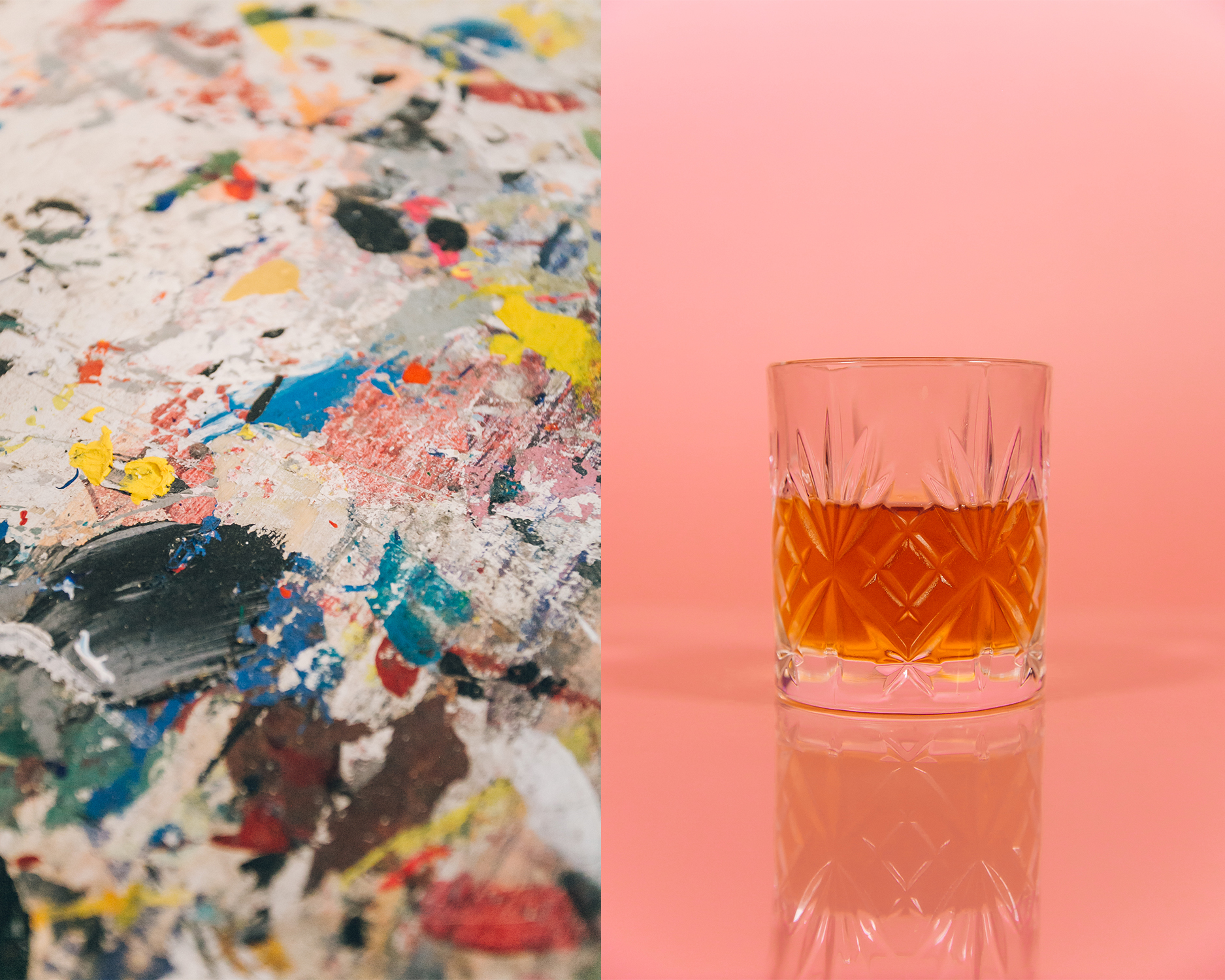 Hunk Print offers a complete bespoke printing service using the finest water based inks and ethical substrates. Rowan Roberts is the man at the helm of his amazing workshop and you'll have seen his work on many a band tee, artist print and tote bag around Sheffield and the UK.
Hunk Print's favourite flavours: Sazaerac, old English cuisine
The cocktail: Bulleit Rye, Cocchi Americano vermouth, Averna Amaro and mead – £7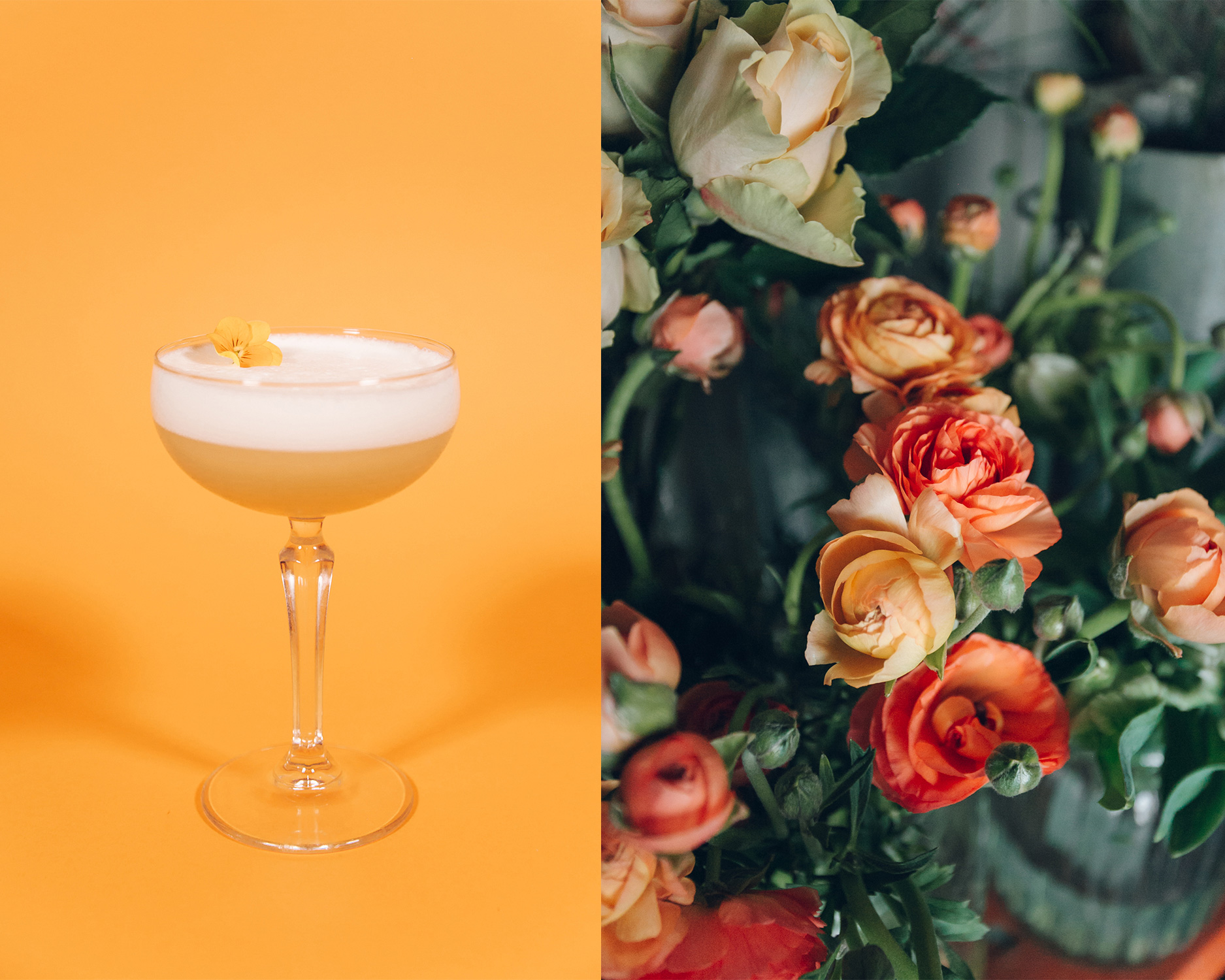 Swallows and Damsons is a little flower shop with a passion for rustic styles and a determination to bring something distinctive to Sheffield. A refusal to churn out bland, mass produced displays spurs the creation of unique bouquets considered right down to the very last detail. Watching Anna and Dan grow their business has been truly inspiring.
Swallows and Damson's favourite flavours: floral flavours, almond
The cocktail: Tanqueray gin, Lillet rose, orgeat, egg white and lemon – £7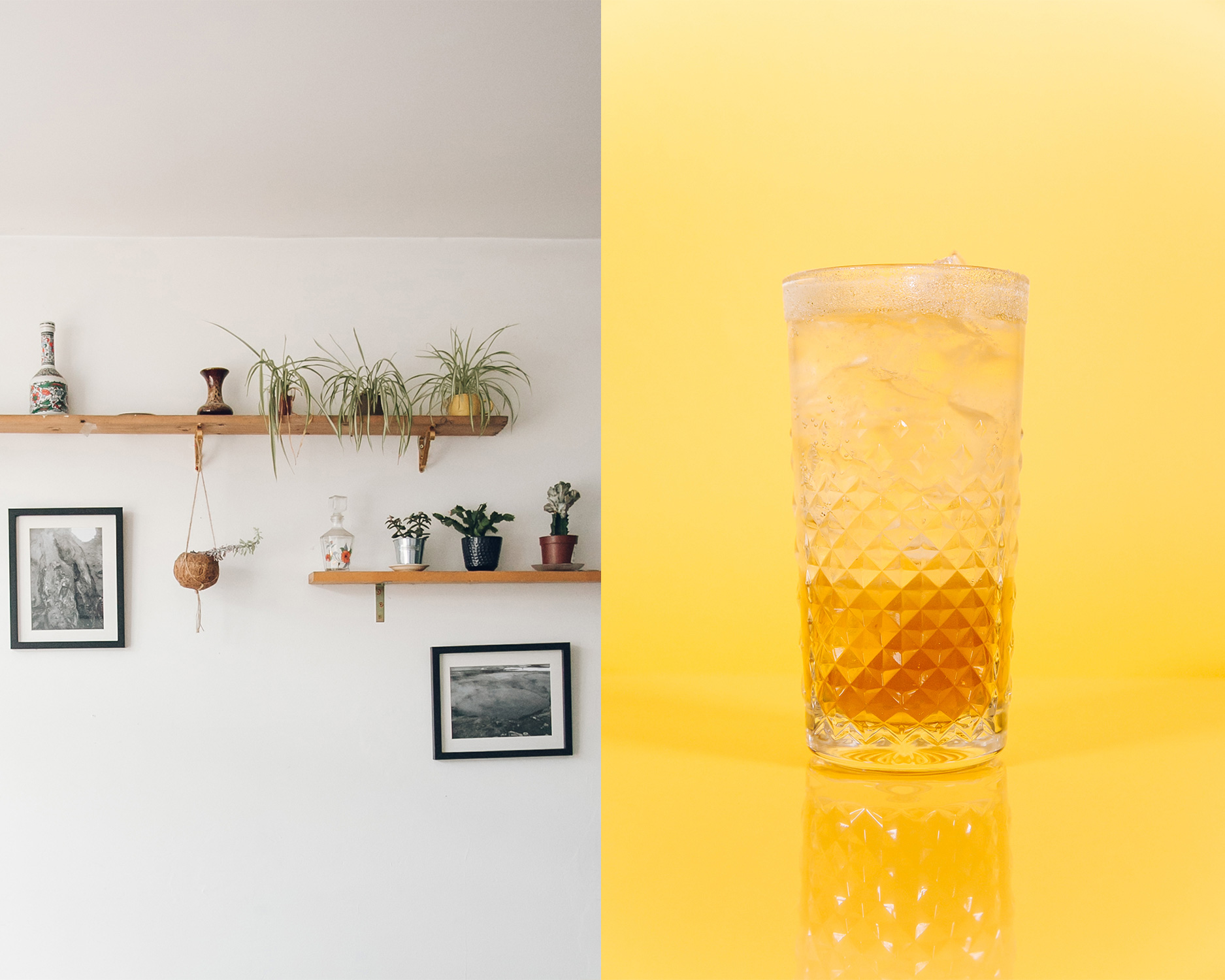 An all-vegan cafe on Chesterfield Road for people who love animals and love food. Make No Bones is the only place in Sheffield where you don't have to read the labels to work out what you can eat! A brilliant team of people doing delicious food.
Make No Bones's favourite flavours: umami, Asian cuisine
The cocktail: Nikka from the barrel whisky, house-made seaweed syrup, topped with soda and a samphire salt rim – £8.50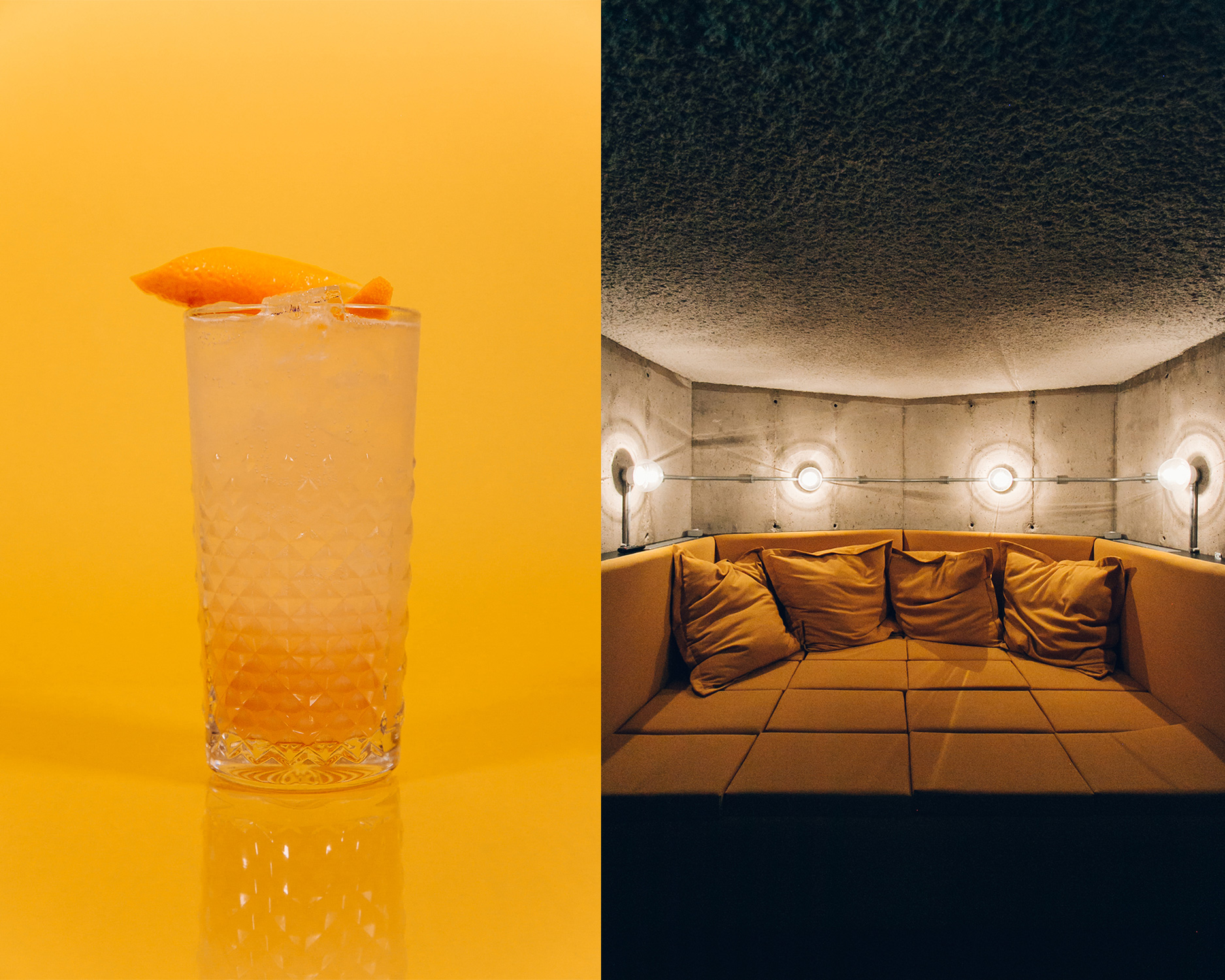 Warp Films
Warp Films has worked hard over the last 10 years to earn its place as one of the most exciting and respected UK production companies. Warp's mission has got nothing to do with genre or format, and everything to do with providing a distinctive window on the world and keeping their audience intelligently entertained.
Warp's favourite flavour: whisky, Hobnobs
The cocktail: Roe & Co Irish whisky, Bryhh, house made oat syrup, lemon and tonic – £7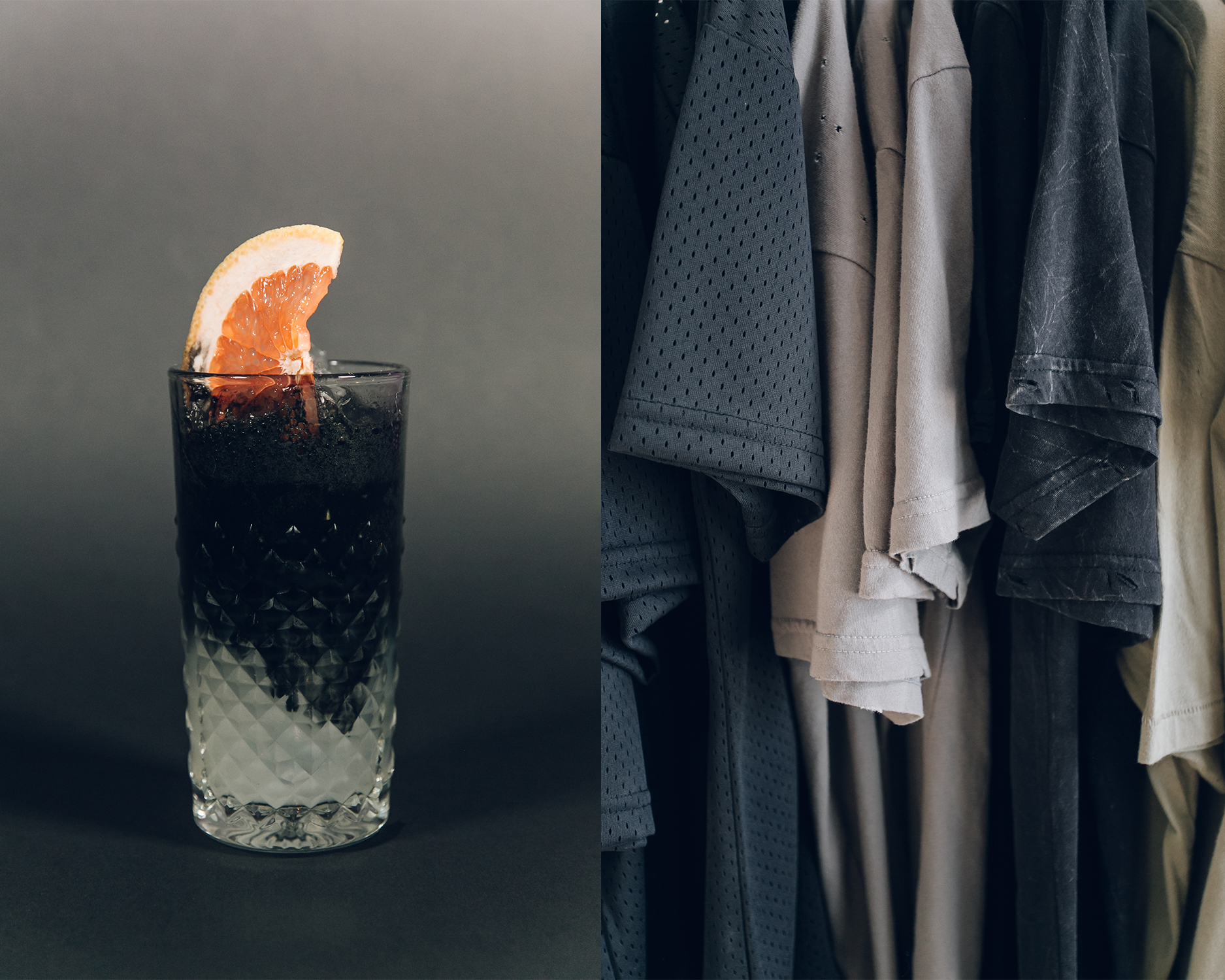 Oliver Sykes, lead singer of band Bring Me the Horizon, founded Drop Dead in 2005, soon followed by a destination shop in the historic Samuel Osborne Rutland Works. The company, which has a global following, designs cutting edge clothes for men and women. A true family affair and a landmark Sheffield company.
Drop Dead's favourite flavours: Tequila, vegan food
The cocktail: Tapatio 110 tequila, white cacao, velvet falernum, lime, ginger syrup and jet black vegan soda – £8
---